In the News
---
Executive Insights: Cindy Estis Green CEO and Co-Founder of Kalibri Labs
Source: HP Hotels Fall Newsletter
In this interview, Cindy Estis Green, CEO & Co-founder of Kalibri Labs, discusses hospitality data collection and benchmarking and the emergence of a new discipline of revenue strategy.
<div
class="
image-block-outer-wrapper
layout-caption-below
design-layout-inline
combination-animation-none
individual-animation-none
individual-text-animation-none
"
data-test="image-block-inline-outer-wrapper"
>
<figure
class="
sqs-block-image-figure
intrinsic
"
style="max-width:2500px;"
> <div< p="">

class="image-block-wrapper"
data-animation-role="image"

>

>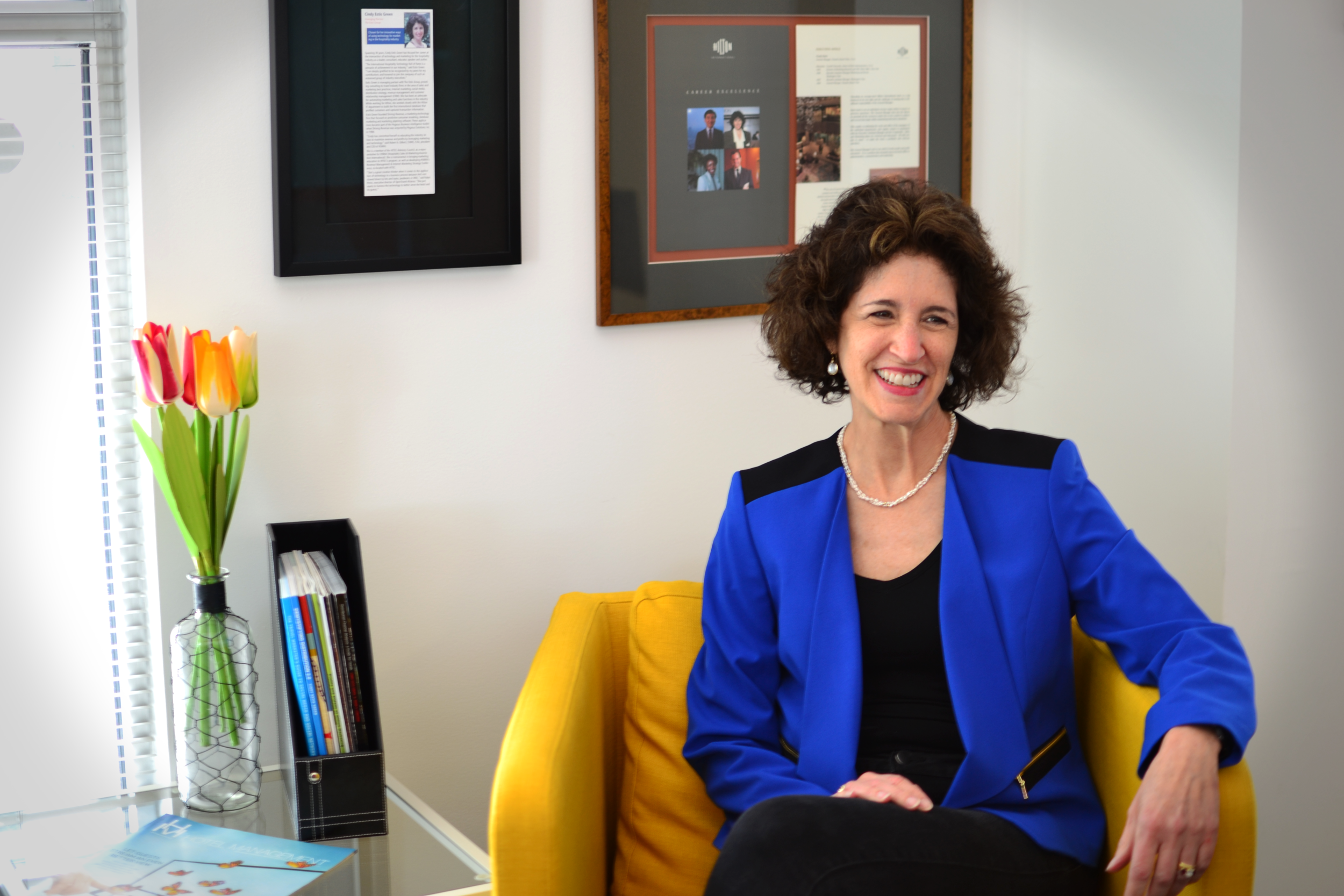 Cindy's hospitality career includes serving with Hilton International and founding the data mining consultancy, Driving Revenue, which was later sold to Pegasus Solutions. She was also inducted into the prestigious HFTP Hospitality Technology Hall of Fame and named as one of Cornell University's 90 Influential Hotelies.

Cindy says the Kalibri name is meant to evoke the hummingbird (colibrí in Spanish), which can fly backwards and forwards, representing a view of data both historical and predictive models for the future; the company name sounds like the word calibrate and contains the word libra, for balance and truth.
What distinguishes Kalibri Labs' approach to the hospitality sector?

We formed Kalibri Labs about six years ago as a next generation benchmarking and Big Data platform that collects data from all hotels in the U.S. and we are expanding globally. We have cost information for about seven billion transactions in our database right now and we add about another 100 million transactions each month.

We want benchmarking and performance evaluation to reflect the quickly evolving digital market place and its impact on the economics of hotels. For example, instead of taking a legacy approach to RevPAR, we look at net RevPAR, a key component of which is the cost of customer acquisition.

This is a different focus from when I first entered the industry, where everything was focused on top line revenue. But, today, with online travel agents, search engines, the prominence of big tech companies and entities like Airbnb, it becomes important to manage both revenue as well as the cost of acquiring that revenue. Our tools help hotel operators do that.

What hospitality entities do you work with?
We work with those interested in looking at hotel performance, especially owners, operators and brands that want to move into the next generation of performance evaluation, as well as destination marketing organizations and the entire real estate ecosystem such as brokers, bankers, advisory services and developers.

In particular, we have done a lot of work with real estate developers to inform their decisions around brand choice, transaction pricing and overall buy and sell decisions.


What is the next or further goal of your approach?
We continue to develop algorithms aimed at understanding the optimal business mix for any property. In doing so, in addition to tracking the cost of acquisition, as just discussed, the Kalibri Labs Optimal Business Mix algorithm looks at a wide range of factors to include meeting space availability, a hotel's base of loyalty contribution and consumer reviews.

We also analyze comp sets by customer segments and by weekpart. In the traditional world, you might look at RevPAR and how you compare to nearby competitors. But traditional benchmarking may be misleading if you are narrowing your scope to a small number of hotels with which you have, say, a 50 percent to 70 percent overlap in business production. However, there may be many more additional hotels with which you overlap in just one or two segments, but those may be valuable segments for you.

We are trying to derive a more realistic benchmark for a hotel than just an arithmetic average of the performance of a handful of nearby hotels. The goal is to understand the full range of opportunities in any market and enable a hotel to benchmark itself against the best it can achieve knowing realistic market opportunity and competitive performance, given the constraints of customer feedback, brand contribution (using loyalty as a proxy) and physical plant (guest and meeting rooms).

How might this apply to real estate development?

Our approach also has significant implications for determining transaction values and the viability of new developments.

Let's consider the example of an extended stay property. We would look at the volume of long term stay in a market in a variety of ways, including by length of stay and how many hotels are serving each segment of extended stay demand. Are traditional hotels absorbing that demand; or is there room for dedicated, purpose-built product to accommodate that market? We can answer questions like that in ways that weren't possible before.

What is one big takeaway from what you have learned about net revenue?
Hotels are spending about 15 to 25 percent to acquire customers; second only to labor cost. Owners and operators all manage labor even though it is considered "a cost of doing business"; so why wouldn't you want to take a similar approach with cost of acquisition? Hotel operators can be too accepting of commission cost as something that cannot be managed, but that is the big lesson from the data. It's not a matter of negotiating better OTA or third party vendor deals, which is usually not in the control of a hotel, but rather managing the hotel's channel mix, which largely is.

Cost of customer acquisition will be a huge variable in the next decade. As a strategy in controlling these costs, loyalty programs will be the retaining wall for the hotel brands that will really differentiate them and give them strength going forward in supporting hotels' efforts to control cost of acquisition by reinforcing the direct channels. And at the hotel level, the operators need to gain expertise in managing each segment and each channel so they learn to leverage opportunities as profit contribution managers.

What's next for Kalibri Labs?
We will continue to expand the use of our optimal business mix algorithms, which, among other things, will help entities forecast budgets more accurately.

Planning tools become critical for budgeting and forecasting and in a real estate scenario where you are considering an acquisition. You can run different numbers and scenarios into our model to improve the underwriting accuracy.

We want to open the aperture on the lens so that those involved in the real estate community are more fully aware of the range of opportunities available to them; or they can set their targets in a broader way and gain accuracy due to an understanding of the composition of RevPAR in a market, not just guessing on the underlying strength of a market with broad brush top line numbers.


How would you sum up progress in this area?
We have built a revenue strategy platform, which supplements the efforts around traditional revenue management. Going forward, this discipline of revenue strategy, which is much more holistic, has to enable hotel operators to take actions that go beyond pricing and inventory management. These include group, corporate and travel agent sales, digital marketing, and other promotional activities such as loyalty, email or lead generation programs. In a nutshell, you could be optimal in pricing, but sub-optimal in performance because the team has not looked across all opportunities and set targets that point toward shared profit contribution goals using all revenue levers.

The approach of revenue strategy allows owners to make sure that the operating team is aligned with its asset valuation target by building operating targets that have a direct connection to flow-through on every revenue opportunity they pursue.

</div<></figure
</div